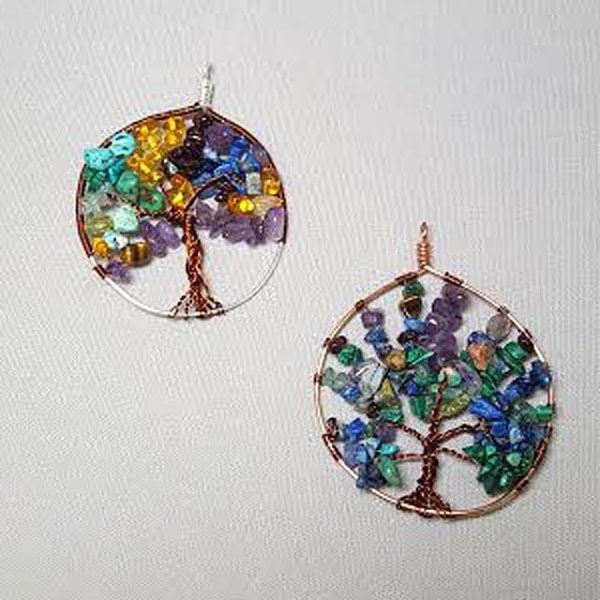 Tree of Life Pendant
Date and Time: 02/02/2019 from 10:00 AM - 4:00 PM
Capacity: 6
Instructor: Cheryl Weatherford
Prerequisites: No experience needed.
Description:
Learn to use copper wire and gemstone chips to create a pendant. This project will be slightly different each time you do it. Great gift item for friends and family. No experience necessary. Instructor: Cheryl Weatherford.
This class serves as a pre-requisite for Wire Wrapping Stones 2.0 on Feb. 16.