Beadology Iowa opened as Dawn's Hide & Bead Away in 1987.  In August of 2008, the store was sold to current owners Karen and Laurel Kubby.
The store is full of beads from around the world:  stone, pearl, metal, organic, glass, crystal, and one-of-a-kind flamework beads.  We carry jewelry findings, tools, and beadwork supplies.  Custom and repair work is a staff favorite.  All finished jewelry is made in house.  There is an extensive class list that includes wirework, stringing, knotting, flamework, borosilicate glass work, precious metal clay, seed bead weaving, and metal work.
We pride ourselves on creating a respectful, supportive, and nonjudgemental atmosphere in which jewelry designers–from beginners to professionals–can thrive.  This is done in the spirit of collaboration and community building; offering support, instruction, stellar customer service, and a quality product line.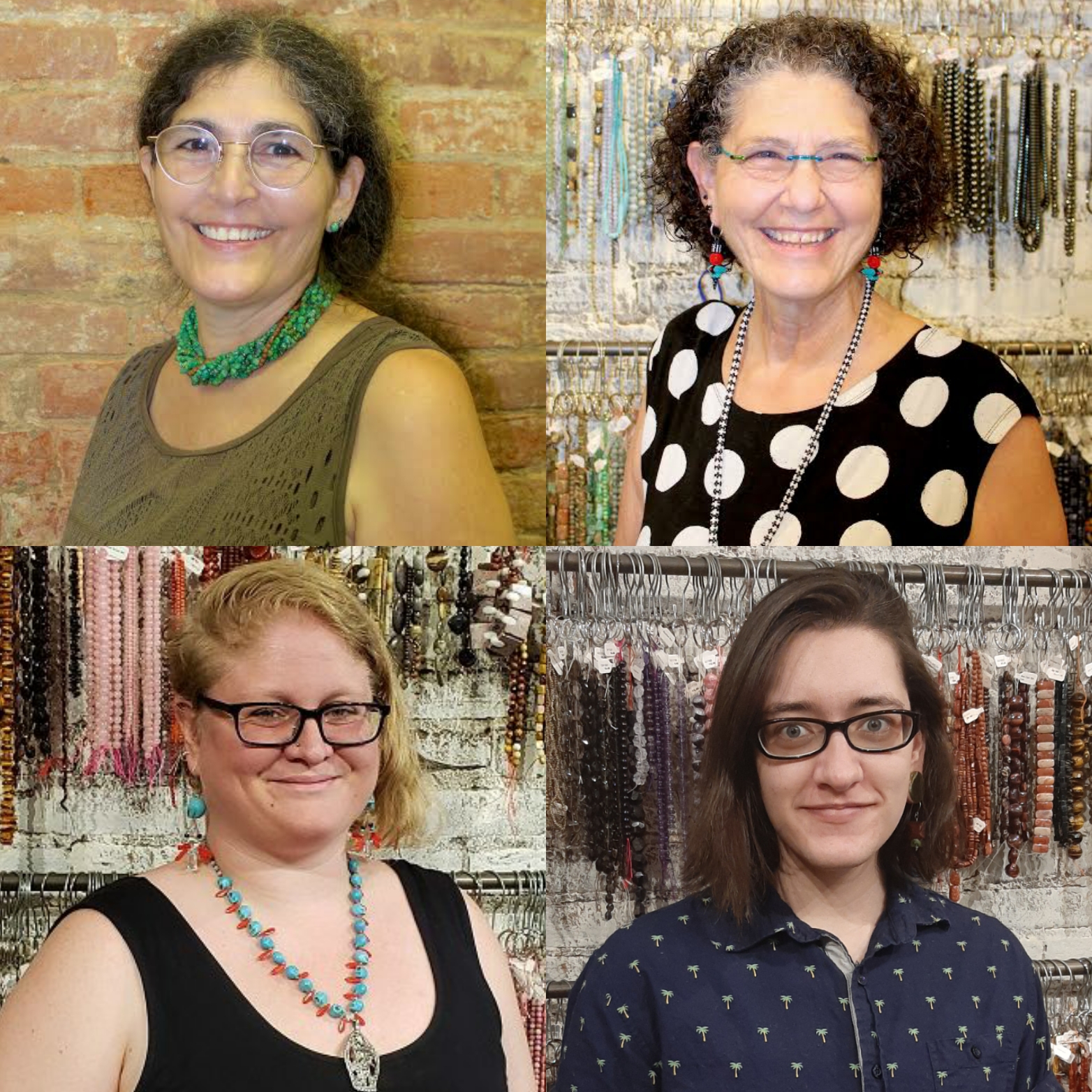 Beadology Iowa is staffed by Alyssa Jakowchuk, Victor Schmidt, Karen Kubby, and Laurel Kubby.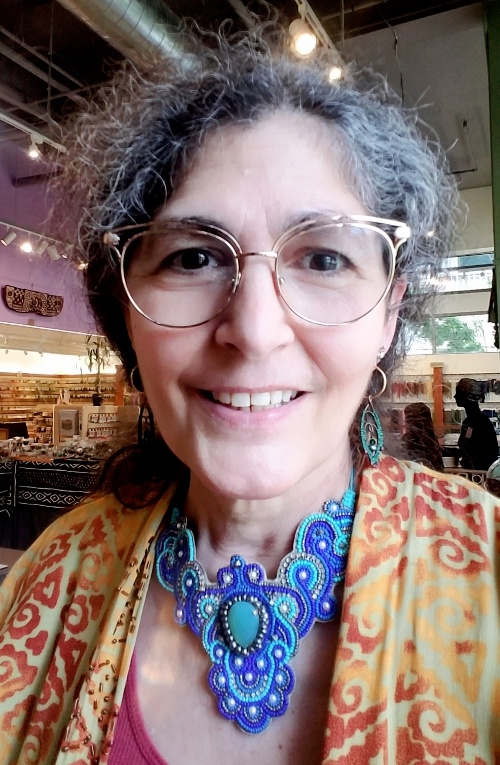 Karen Kubby is President of Kubby Gyrls, Inc. and co-owner of Beadology Iowa. Her specialty in creating and teaching is seed bead weaving, yet she dabbles in chainmaille, viking knit, wirework and lampworking. She has been a lampworker since 2008 and teaches the basics in the Beadology Iowa flame studio.
Karen has been a high school science teacher, potter, director of a nonprofit reproductive health care facility, and a local elected official. She has been beading since she was in 6th grade and loves to share the art and science of beading and lampworking with others.
When not at the store, Karen loves to be in her extensive flower and produce garden, riding her bike, and of course, beading.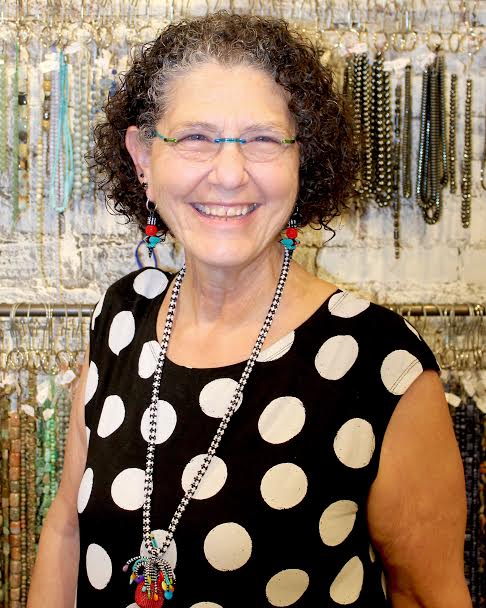 Laurel Kubby is Vice President of Kubby Gyrls, Inc. and co-owner of Beadology Iowa. She loves creating beaded jewelry & sculptures, teaching beadwork, and encouraging others on their bead journey. Her specialty is 3-dimensional contemporary geometric seed bead work. She is very interested in the design process & beading techniques. She also enjoys kumihimo & bead crochet. She plays with wirework, chainmaille, and bead stringing. She teaches classes at Beadology & in Phoenix.
Laurel has been beading since her teens, but became serious about it in the late 1990's. She has been published in numerous books & magazines. She has been a finalist as well as a winner in several beading contests. She has also had beadwork exhibited in several museums, both nationally & internationally.
Laurel is currently a gynecologist in Phoenix. She previously taught high school math & science in the Chicago area. She has one daughter & a small herd of cats. She is an avid international explorer and has been on 6 of the world's continents.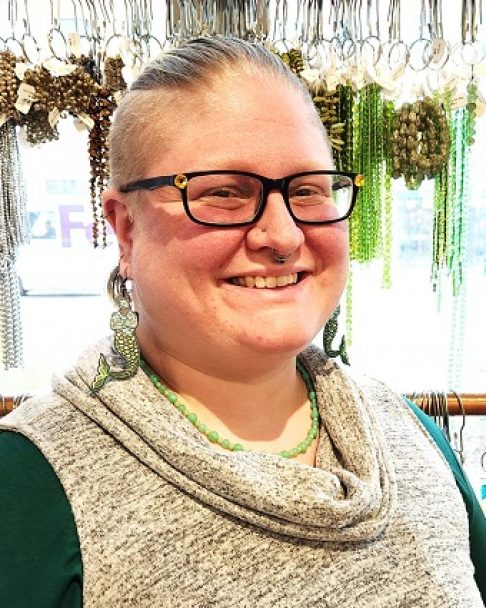 Alyssa is the Assistant Manager.  She has been crafting one thing or another all her life. She comes from a very crafty family and is happy to be a part of a new crafty family at Beadology. She's always learning, trying to expand her skill knowledge into new mediums. The newest has been paper, making pop up cards. With the influence of Beadology, she's found ways to bring beading into her cards. Nothing like mixing mediums. Her obsession with color drives her to find new palettes to experiment with, which she finds intensely exciting. In her free time she writes, draws, crochets, makes cards, and, of course, beads.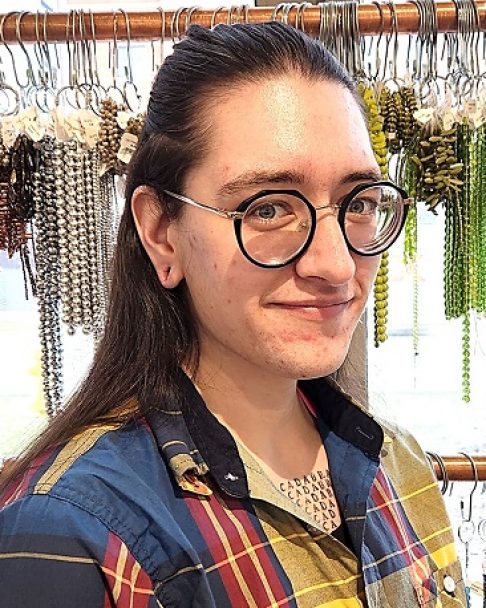 Victor is the newest member of the Beadology Iowa team.  A bit of a renaissance man, he has previously been a librarian, dental technician, graphic designer, cake decorator, and dog bather.  He  has recently turned his attention to making jewelry.  Victor has a strong love for mixed media sculpture and is always looking for new ways to create.  He aquires new skills quickly and loves to incorporate them into his skill base.