Closed on Thanksgiving Day, Regular hours Fri/Sat/Sun. 
Then will be closed Mon., Nov. 29 through Fri., Dec. 3 to move.
Find us starting Sat., Dec. 4 at our new location at 355 S. Clinton Street.
Want to help pack and schlep?  Sign up here.
Shop in person, via phone, or video conferencing.
Masks—Social Distance
Facebook Live every Friday at 1pm
IGTV every Friday afternoon
upcoming classes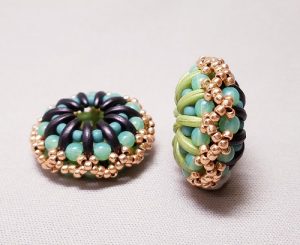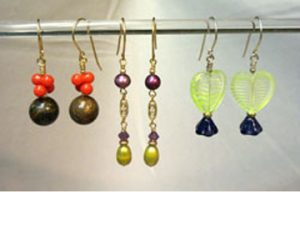 see what others are saying
Cool store and location is great. VERY helpful staff/owner. She helped me shorten two bracelets of my wife's, walking me through everything with good instruction, and didn't charge much at all.
Great instruction. Fabulous inventory. Super welcoming people. Karen and her team are the best!
As a beader, this store is a dream come true.  Every item I need from the wires, beads, threads, needles, etc. are all in one place.
Classes are always fun even when challenging. [Students] come away with lots of ideas.
Small class size, good for one-on-one help. Gave us free time to work at our own pace. So glad for your studio, Karen! Thanks for providing for people who would not otherwise have access!
Great demonstration and clear explanation. Excellent instruction, equipment, and supplies. This was a wonderful learning experience with very positive feedback.
I believe I have learnt an important skill today and can't wait to practice knotting the pearls I have at home. Victor was super helpful throughout!
Great class, friendly environment, great people. Appreciate the accommodations for social distancing and cleanliness.
Thank you for being so conscious of touching tools and projects. The consistent sanitizing was very reassuring that I was in a safe atmosphere.
Beadology Iowa
220 E. Washington St.
Iowa City, IA 52240
319.338.1566 (p)
319.688.2847 (f)
Open for in person, video, and phone shopping–no appointment needed!
Mon-Sat: 10am to 6pm
     Thurs:       until 8pm
         Sun: noon to 5pm