Experience our location at 355 S. Clinton Street.
Shop in person, via phone, or video conferencing.
Masks required.
Facebook Live every Thursday at 1pm
Follow us on Instagram
upcoming classes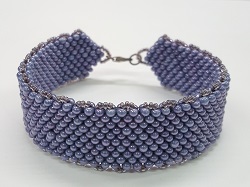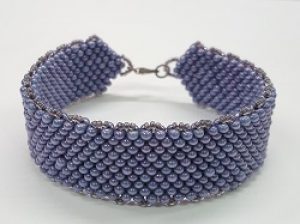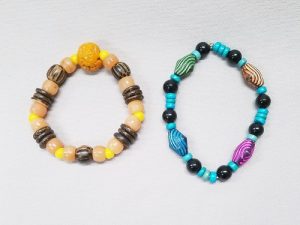 see what others are saying
This is what jewelry should be, something you make, that is meaningful to you. Something that is made by you, not for you. Karen and Victor did an exceptional job listening to what my girlfriend and I wanted.
Printed instructions were very clear and the "step by step" was excellent in highlighting the process. Verbal instruction was also great – Maggie answered questions carefully after considering pros/cons/etc. I loved this class!
Worth the trip from Davenport anytime.
Just WOW. What these women don't know about the art of beading, you don't need to know. Artistic expression with beads just everywhere!! If you have not checked it out, you MUST!!
Had a really awesome time. I've been looking for different classes and I've found them 🙂 Thank you for this opportunity!
I enjoyed that the class was fun. It was therapeutic and I met new people.
Patience, lots of demonstration, personal help… it's a fun, welcoming environment with nice people.
Always wonderful instruction and support. Great classes of different projects for all skill levels.
Love the community setting which encourages students to ask questions.
Great instruction. Fabulous inventory. Super welcoming people. Karen and her team are the best!
As a beader, this store is a dream come true.  Every item I need from the wires, beads, threads, needles, etc. are all in one place.
Classes are always fun even when challenging. [Students] come away with lots of ideas.
Small class size, good for one-on-one help. Gave us free time to work at our own pace. So glad for your studio, Karen! Thanks for providing for people who would not otherwise have access!
Great demonstration and clear explanation. Excellent instruction, equipment, and supplies. This was a wonderful learning experience with very positive feedback.
I believe I have learnt an important skill today and can't wait to practice knotting the pearls I have at home. Victor was super helpful throughout!
Great class, friendly environment, great people. Appreciate the accommodations for social distancing and cleanliness.
Cool store and location is great. VERY helpful staff/owner. She helped me shorten two bracelets of my wife's, walking me through everything with good instruction, and didn't charge much at all.
Thank you for being so conscious of touching tools and projects. The consistent sanitizing was very reassuring that I was in a safe atmosphere.
Wow, Karen is a great teacher! I wasn't sure if I was up to the challenge, but the instructions and diagrams were so clear. I also liked that Karen took the time to add some tips and tricks for future projects.
The staff and class were both very welcoming and engaging. [It was] a very good experience. Glad I came and learned something new that was also fun.
Thank you so much! Even thought I've been making beads for a few years, I STILL learned a lot today!
Great introduction to making jewelry. Confident I can start a new hobby now.
Classes at Beadology are always fun and students always end with something beautiful.
Karen went step by step and was patient until everyone was on the same page… I love that I get to take my work home!
I just wanted to tell you what a great experience it was coming to your store last …  You were so kind and worked on the necklace while I waited … I will recommend your store to everyone and tell them … how lovely your store is. I will definitely stop in whenever we get to Iowa City as I love anything beaded.
Beadology Iowa
355 S. Clinton Street
Iowa City, IA 52240
319.338.1566 (p)
319.688.2847 (f)
Open for in person, video, and phone shopping–no appointment needed!
Mon-Sat: 10am to 6pm
     Thurs:       until 8pm
         Sun: noon to 5pm