Events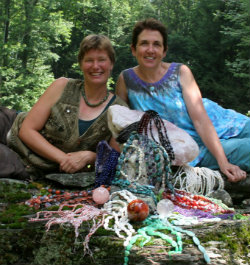 Date and Time: 09/20/2020 from noon-5pm
Cost: FREE
Capacity:
Description: This is a truncated Voices of the Stones trunk show. Stone will be shipped in. The stones will be here, yet without the special sauce of Carole and Mary, as they are not traveling now. Come to touch, explore, learn, and take home.

The show will be Saturday, Sept. 19 from 10am to 6pm and Sunday, Sept. 20 from noon to 5pm.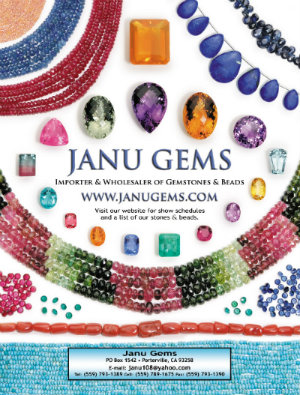 Date and Time: 10/31/2020 from 10AM to 6PM
Cost: No admissions fee.
Capacity:
Description: Wholesale beads, gemstones, and fresh water pearls. These items are higher end quality supplies for the avid beader. It is a rare opportunity to purchase wholesale, so we wanted to bring this beautiful opportunity to our customers. Janu Gems has offices in California and Athens, Greece.

The show will be Fri. Oct 30 & Sat. Oct. 31, from 10am to 6pm.

During the COVID-19 recovery period, trunk shows are limited to 6 people at a time in the Bead Lab. Those waiting can be part of the 6 allowed on the retail floor or can wait outside. Face coverings must be worn, hands washed upon entry, and participants will be asked to follow the directional arrows on the floor and to create appropriate social distancing from others.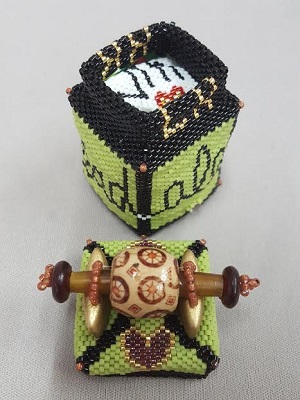 Date and Time: 11/05/2020 from during regular business hours
Cost: Free
Capacity:
Description: Come see the talents of our customers who met the 9th Annual Bead Challenge. These creative community members took a package with various beads and supplies and designed a variety of items. You will be amazed at the spectrum of work that can be made from the same set of materials. The picture is of the 2019 challenge piece by Jim Emigh. See the Bead Challenge page for pictures of all the entries from 2018 and 2019.

The exhibit will be up Friday, October 30 through Thursday, November 5, 2020.