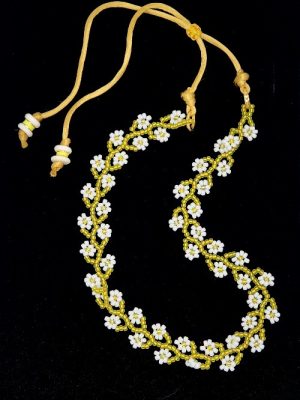 $

68.00
Date and Time: 06/03/2023 from 10:00 AM - 2:00 PM
Capacity: 6
Instructor: Victor Schmidt
Prerequisites: No experience needed.
Description:
Get ready for summer festivals and gatherings.  Learn a modification of flat right angle weave to make a classic flower headband.  Make your piece adjustable so it fits just right whether you are gardening, walking in the woods, or dancing.
Add to cart
Class Cancellation Policy
Class fees are due at time of registration. Cancellations must be made at least 5 days in advance of class in order to receive store credit. There are no cash refunds for cancellations issued by the student.
If Beadology Iowa cancels a class, the student can choose to transfer registration to another class, receive store credit, or receive a refund.