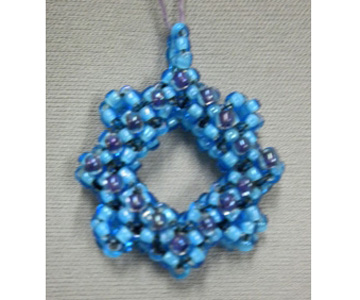 Intro to Cubed Right Angle Weave (CRAW)
Date and Time: 11/10/2018 from 2:00PM to 5:00PM
Capacity: 8
Instructor: Karen Kubby
Prerequisites: No experience needed.
Description:
Cubed Right Angle Weave (CRAW) is a fun and fascinating seed bead weaving stitch.  It is hard to learn from video or written instructions.  In this class, you will learn CRAW techniques with Toho 8/0 beads.  This is not a projects class.  You will leave with a sample of CRAW.
This class serves as a pre-requisite for the I am Woman Pendant on Nov. 17 & Trillium Earrings on Dec. 8.