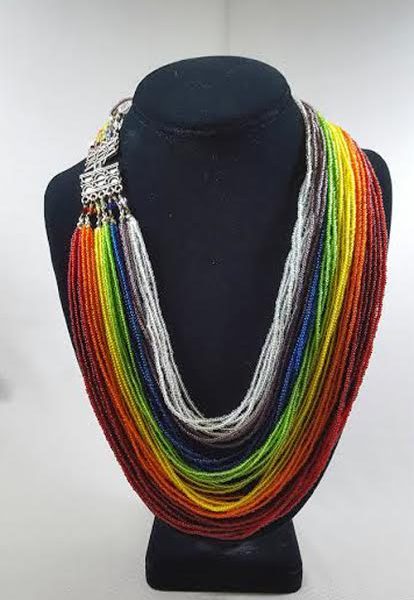 Techniques and Strategies for Multi-Strand Pieces
Date and Time: 02/16/2018 from 5:30 PM - 8:30 PM
Capacity: 12
Instructor: Karen Kubby
Prerequisites: No experience needed.
Description:
Join us in a new kind of workshop for Beadology Iowa.  This workshop will be a combination of lecturettes, demonstrations, and experiential learning about the various techniques and strategies for designing and creating multi-strand pieces.  Participants are encouraged to bring multi-strand pieces in their collection—those that work and those that don't—to be incorporated into the conversation.
The picture to the left is one example of a multi-strand necklace.