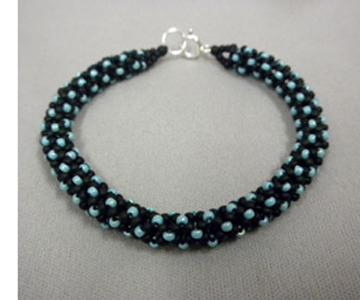 Chenille Bracelet–this class is full, please call to get on the waiting list.
Date and Time: 03/16/2019 from 2:00PM to 5:00PM
Capacity: 8
Instructor: Karen Kubby
Prerequisites: No experience needed.
Description:
Learn one of the newest stitches to hit the bead world.  Developed by a French designer, this stitch is reminiscent of herringbone and netting, yet has a flavor all its own.