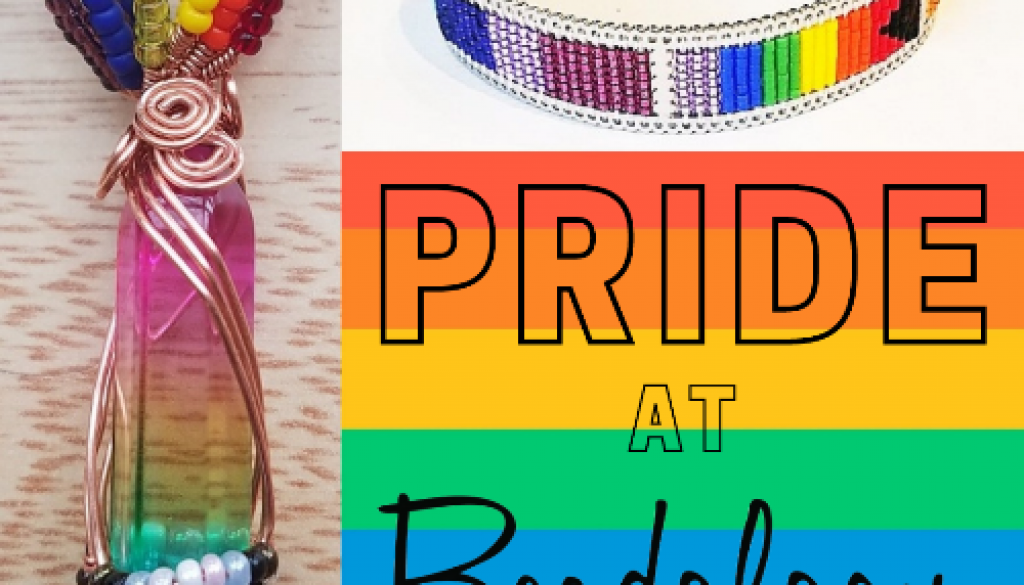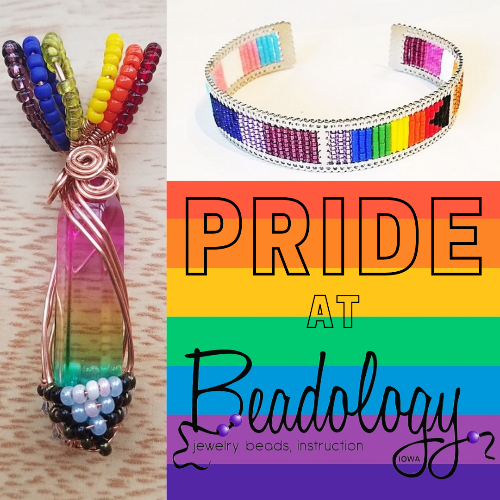 Date and Time: 06/11/2022 from 10:00 AM
Cost: $68-$78
Capacity: 6
Description:
We have two new, LGBT-focused classes in time for Pride Month.
Pride Point Pendant – Sunday 6/5/22 – Students will learn to wrap a double terminated glass point with wire, embellish it, and add a bail.  Wear your new pendant with Pride! Class taught by Cheryl Weatherford.
Pride Flags Cuff Bracelet – Saturday 6/11/22 – Using a metal cuff like a loom, students will create a Pride Flags bracelet. It includes the Lesbian, Gay, Bisexual, and Transgender flags. Class taught by Alyssa Jakowchuk.
Both Classes are no experience needed! So get ready for Pride Fest June 18th