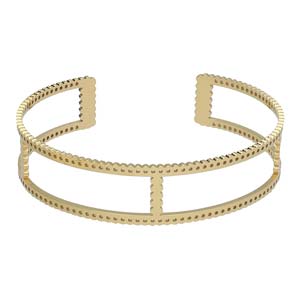 Gyrls Night Out: Centerline™ Adjustable Scallop Cuff
Date and Time: 08/23/2019 from 5:30PM to 8:30PM
Capacity: 6
Instructor: Karen Kubby
Prerequisites: No experience needed.
Description:
Use a new product out on the bead market—an adjustable cuff bracelet. Learn to weave Miyuki Delic 11/0 beads into the cuff. This is a beautiful, fun and fast weaving project. No experience needed. Option dutch treat drinks and snacks in downtown Iowa City after class.
Picture with beads in the cuff coming soon!